She's Not Doing So Well
The Complete Guide to Gay Podcasts And Why You Need to Start Listening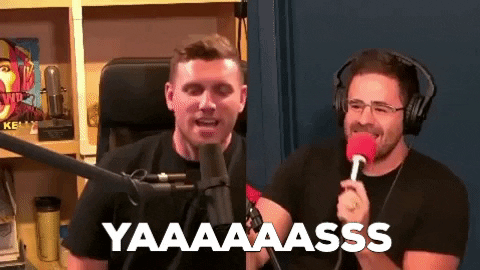 A Gay Podcast is a podcast for the LGBTQ+ community. They are aimed at the gay, lesbian, bisexual, transgender, queer and other LGBTQ+ listeners. These podcasts can be found on iTunes, Google Play Music, Spotify and other apps.
The benefits of listening to a Gay Podcast are:
- Provides an outlet for people who are not out or don't feel safe to express their identity in person
- Allows you to hear from different perspectives from people who have shared your experience
- You can learn about new topics in the LGBTQ+ world
To understand the importance of a good gay podcast, we need to first understand the importance of LGBT representation in media.
The idea of gay podcasts is not new. They have been around for over a decade now, however, they have been gaining popularity in recent years. There are many reasons why they are important and why people should listen to them. .They offer a way to hear voices that are different from the mainstream perspective. Not only do they allow people who might not be comfortable in the public eye to speak out, but they also help break down stereotypes that exist about certain identity groups. In addition, listeners can learn about diverse experiences that might not have been shared before on mainstream podcasts. Finally, through listening to diverse podcasts, people can learn about different viewpoints and perspectives that might help them understand the world better.By listening to podcasts, we are able to broaden our knowledge of the world beyond what mainstream media has to offer.
Gay podcasts are the new gay best friend. They are a great way to connect with other people who have similar interests and they can be a source of laughter and entertainment as well.
There is an ever-growing list of funny gay podcasts that you can find on iTunes or on your podcast app. They cover topics which are different from the mainstream ones, like being trans, coming out, dating and hooking up.
Here are some of our favorite gay podcasts:
Out & About

The Bald and The Beautiful

Minoritea Report

Out of the Closet
Listen to our Podcast: